THE UN2023 GAMECHANGER CHALLENGE
PRESENTED BY WAVEMAKERS UNITED AND IHE DELFT INSTITUTE FOR WATER EDUCATION
This Challenge is a collaboration between 
Wavemakers United

and the

IHE Delft Institute for Water Education

. On June 2, 2022, the two paired up to join forces for the UN2023 Water Conference. 
UN2023 Gamechanger Challenge
The UN2023 Gamechanger Challenge is the first result of this collaboration. The knowledge and ambition of IHE Delft aligns perfectly with Wavemakers United's vision — to proactively empower the next generation with quality education in water and sustainability.  
The goal of this Challenge is to develop a collection of ideas for social, technical, and environmental innovations that mitigate the global water challenges and can accelerate achieving the SDG's. These ideas are locally sourced by youngsters and are ultimately applicable on global scale. Obviously, sub-goals such as creating awareness, improving water challenges the world is facing can be classified in too much water, too little water, too dirty water, and water safety. On a local and global level solutions are found to improve water quality, safety, hygiene, adapt to droughts and prevent floods. Technical solutions, awareness campaigns and behavioral change are key to create sustainable impact.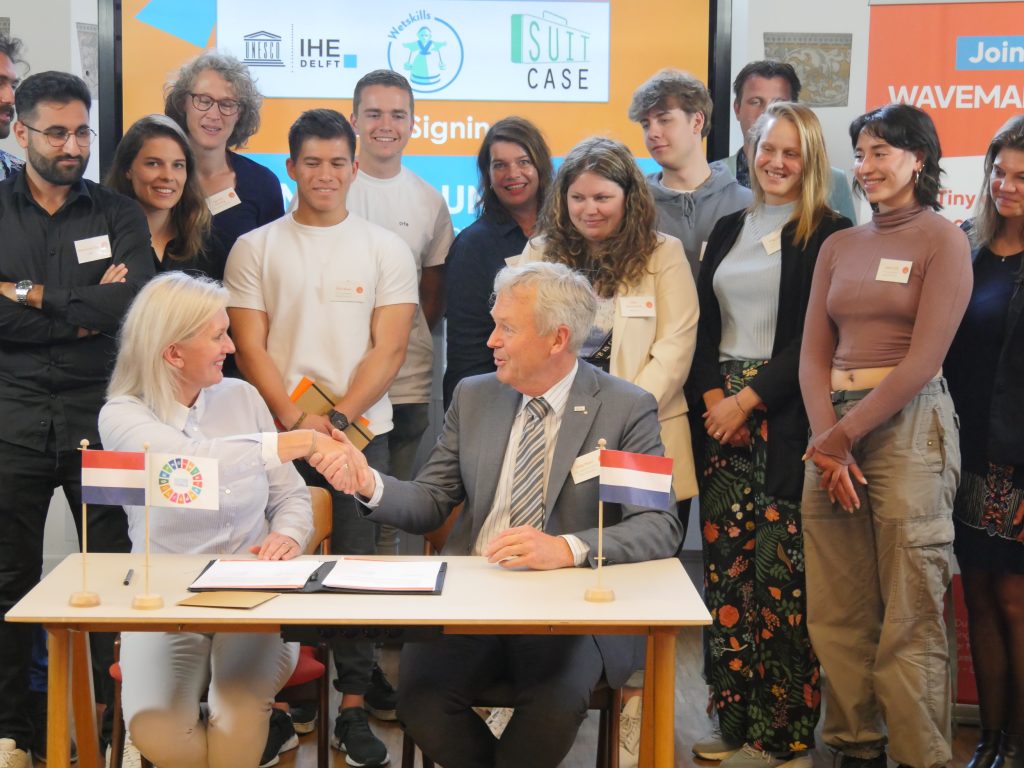 Both organizations agree that local communities can become more climate resilient through capacity development building – to enable communities to produce, execute and develop their own innovations. That's what our future needs and deserves. And youth engagement is essential for success.  
The UN2023 Gamechanger Challenge is not just organized for the next generation. We work actively in collaboration with them through our youth think tank. The next generation have the most at stake in safeguarding the climate, so we want their voices and ideas to be at the heart of our work. Education and local-to-global-to-local cooperation are necessary to create a community that makes impact.