THE UN2023 GAMECHANGER CHALLENGE
"This Challenge is focused on collaboration and teamwork, making sure everyone is valued and feels good in their respective role within the Challenge"
"The coach can help the team with sharing knowledge with local communities and assist them with developing their idea. A coach can be anyone with a passion for water!"
This Challenge is focused on collaboration and teamwork, making sure everyone is valued and feels good in their respective role within the Challenge. We will offer tools and online masterclasses to help you dream, think and work together as a team. In our online environment, you will find more documents about ways you can approach the development of your idea. In addition, educating your local community with your team and getting great insights from global environmental leaders are great ways to get to know students with the same goals.  
Every team needs guidance — a coach who keeps everyone focused on their common goal. In this Challenge, teams will need to find one or more coaches from their education institution or a different organization. The coach can help the team with sharing knowledge with local communities and assist them with developing their idea. A coach can be anyone with a passion for water! 
If you want to be a coach, please find more information on this page. We can help you find a team in your region or online that can use your expertise and inspire you with their positive energy! 
Through this Challenge, we not only inspire young people about water and a career in sustainability, but we also want to help teams develop a network in the water industry. So, teams receive guidance on how to get in contact with companies, government institutions and NGOs. What's more, we aim to connect as many local youth organizations as possible to teams to inspire and create an eco-system of young people who want to make a difference. Teams will be guided in this process through the community website and our masterclasses!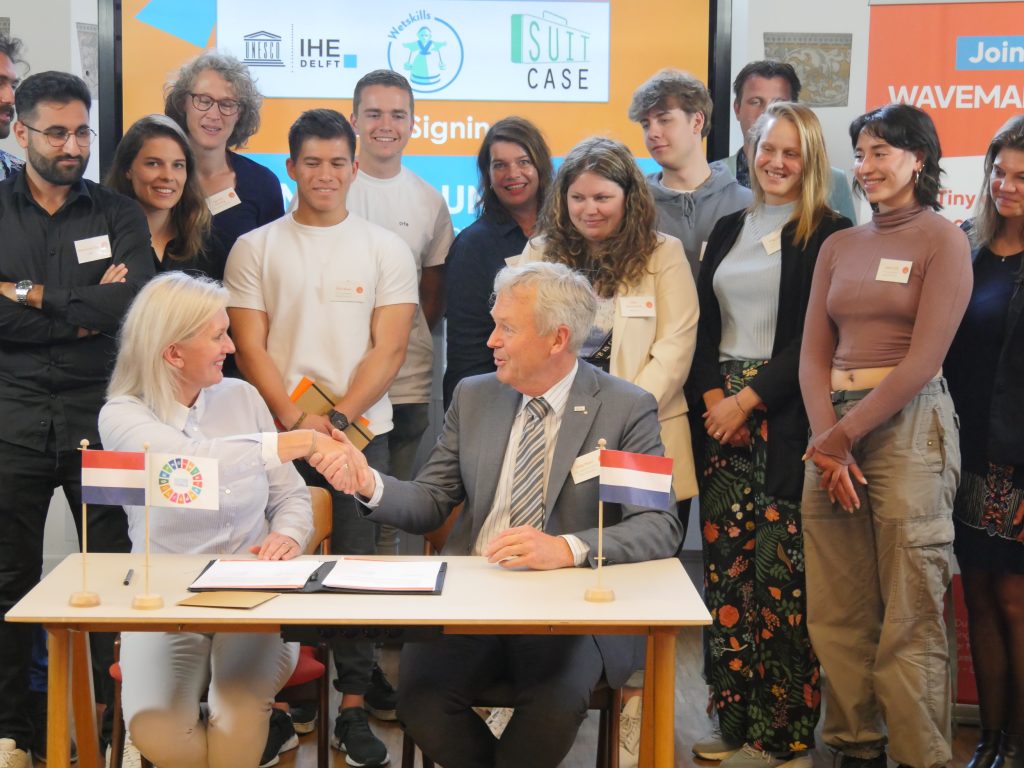 Collaboration with third parties
Implementable and innovative ideas need feedback and knowledge from all parts of society to be successful and impactful. So, we encourage teams to seek collaborations with companies and governments that help them develop their idea. Coaches can help teams with building a network that's relevant to their water-related topic. The third-party collaborators will be a great partner to further develop your idea, gain access to a possible future employer, and build an eco-system of like-minded innovators.  
During the idea development phase, teams will be offered masterclasses on relevant topics from experts in sustainability, climate change and water management. With our partners, we guide teams through the idea development phase and motivate them with inspiring speakers. An overview of the masterclasses and their content will be made available on the Challenge website as soon as possible.