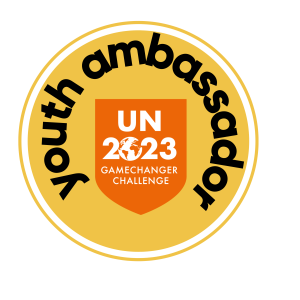 Ambassadors making waves!
Our mission for the UN2023 Gamechanger Challenge was to have every party who signed the Paris Agreement represented in the Challenge. 
Because of the ambassadors we were able to reach over 62 nationalities and we are extremely thankfull for that!
The ambassadors played a crucial role in our potential reach by promoting the Challenge in their local communities.
Now the application period has closed the importance of the ambassadors continues. Our mission is to create one big online community where we can learn and inspire eachother. 
As an ambassador you will be the local reporter of your community! You will show local water challenges and innovations to a wider public so we can learn and get inspired.
As an ambassador you will also receive the educational toolkit which you can use to provide a guest lecture about the Sustainable Development Goals. In your role nothing is obligated and mostly fun!