IS YOUR ORGANISATION READY TO SUPPORT OUR MISSION?
Join us on our journey to a sustainable life
Our Challenge offers the possibility to contribute at the local level and connect with a network of ambitious students, athletes, and young professionals. Through both local and global events, you can share your expertise, get in contact with our network and join our wave of impact.
As a partner, you and your organization are joining a big network of stakeholders that can help the next generation to thrive. You'll build sustainable partnerships that last for years to come.  
Join one of the teams as coach, give teams a tour, or offer guest lectures about your successful sustainable solutions. Give teams the opportunity to develop their idea into the next big innovation!  
Creating partnerships is the key to success.
Let's create events where young people have a voice and share their perspectives on a climate resilient future. In the meantime, you will join the wave towards 2030 with exciting milestone events like the UN2023 Water Conference, the Paris Olympic Games 2024, and the World Expo 2025 in Japan. There are plenty of opportunities for collaboration!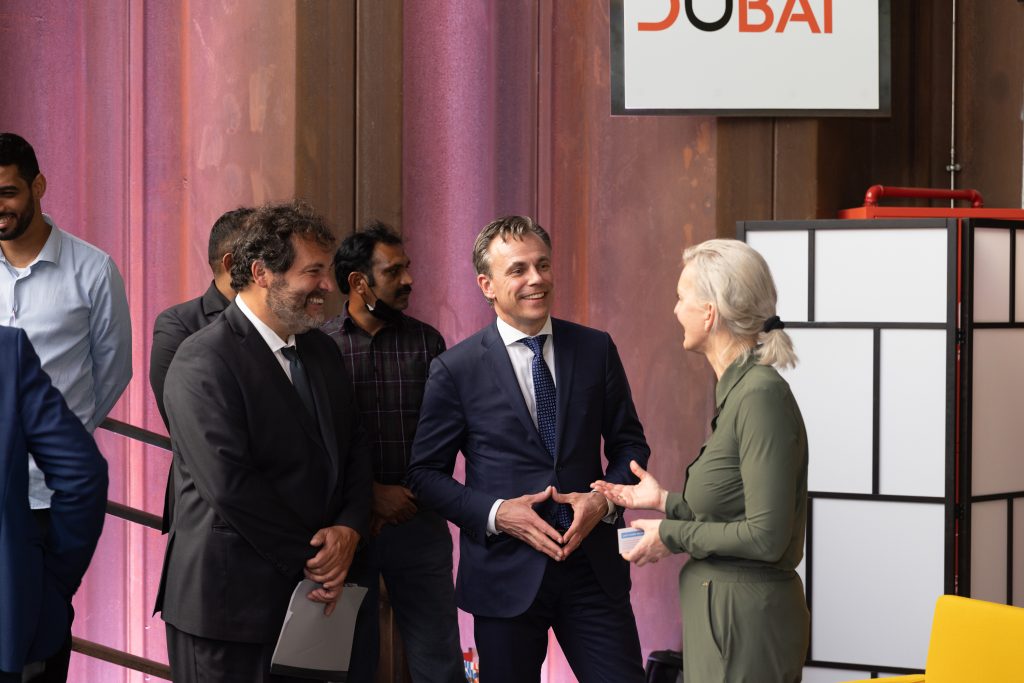 Let's do this together, connect social innovation to technical innovations, and share your story about your solution to achieving the climate goals. Join our mission to create sustainable partnerships with our next generation. Get in touch for more information and an appointment through the following form.